A conservation project for rare toads
in the StädteRegion Aachen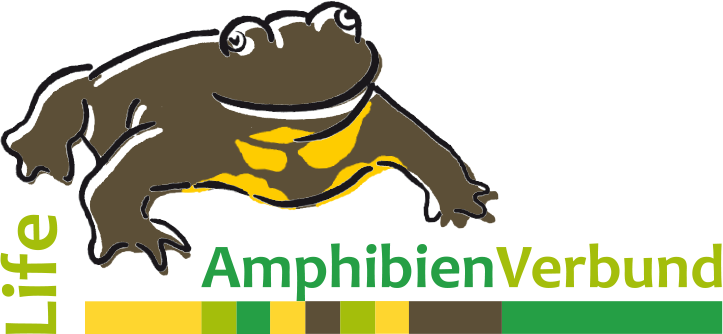 This can save the animals
Actions for the conservation of terrestrial and aquatic habitats
Replacement habitats in danger
In the Aachen CitiesRegion, all three species are threatened, among other things, by the fact that their replacement habitats are gradually losing their pioneer character, and thus can no longer be used by the animals as a habitat. If raw material extraction is stopped, for example, there are no longer any lorries to compact existing ruts or form new ones. Breeding ponds gradually disappear, and even open terrain becomes overgrown. Many a disused quarry is filled.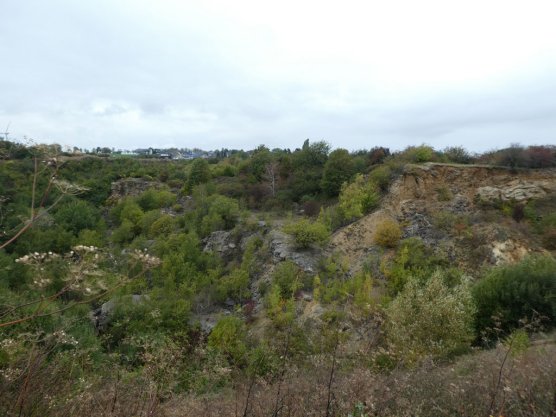 "LIFE Amphibian Network" – a big step forwards
If disused quarries, pit heaps or gravel pits are conserved or even designated as a nature protection area, they can offer the endangered species a permanent refuge. The former operation that gave the site its pioneer character, however, has to be replaced by certain measures and maintenance work.
In the Aachen CitiesRegion, efforts have been made over the years to conserve the endangered species of yellow-bellied toads, natterjack toads and common midwife toads. As a compensatory measure for construction projects, for example, breeding ponds have been created. Some quarry site landowners take the animals' needs into consideration. And last but not least, many volunteer conservationists are working for the amphibians in our region.
Nevertheless, according to the 2019 national report, the conservation status of the three species is anything but good. Individual actions are not enough to improve conditions for the three species as such that their occurrences in our region can be considered ensured in the long term.
This project, with its duration of more than nine years, can make a significant contribution to permanently stabilise the populations of the three target species in the Aachen CitiesRegion, not least because all stakeholders are involved.
Focus here is on all sub-habitats of the target species with their corresponding biological functions. In addition to bodies of water for reproduction, terrestrial habitats in the immediate vicinity of the body of water are created according to the needs of the species. The species require, for example, daytime hiding places and terrain for foraging. Frost-proof places also have to be within reach for overwintering.
Improvements are to be achieved through these measures:
For each of the more than 30 project areas, plans are to be established as to what actions are necessary in future to conserve the local occurrences of the target species.
In total more than 600 breeding ponds and bodies of water for sheltering are to be created or restored.
Overgrown areas are to be cleared of shade-casting trees and bushes. This happens mainly in the terrestrial habitats of the species such as log debris piles or gravelled areas but also in the vicinity of the waters for the amphibians.
Daytime hiding places and frost-proof overwintering places are to be provided, for example, by piling up sand and gravel or supplying the habitat with deadwood.
Excavation site owners are to be advised on what they can do for amphibians through their own actions in their operations.
Authorities and land users are to be advised on target species-appropriate compensatory measures for interventions in the landscape.
Farmers are to be advised on how to farm their land in an amphibian-friendly way, and which funding measures are possible.